Subaru Service
Make it last
Subaru service is the right choice for the care of your vehicle.
Regular maintenance is a major factor in prolonged vehicle life, sustained performance and trouble-free motoring. Not only will your Subaru perform longer and better, it will also be safer and will help in retaining its value. To help in achieving this, Subaru has developed a plan of inspection and service operations to be carried out at given...
Advantages of Subaru Authorised Service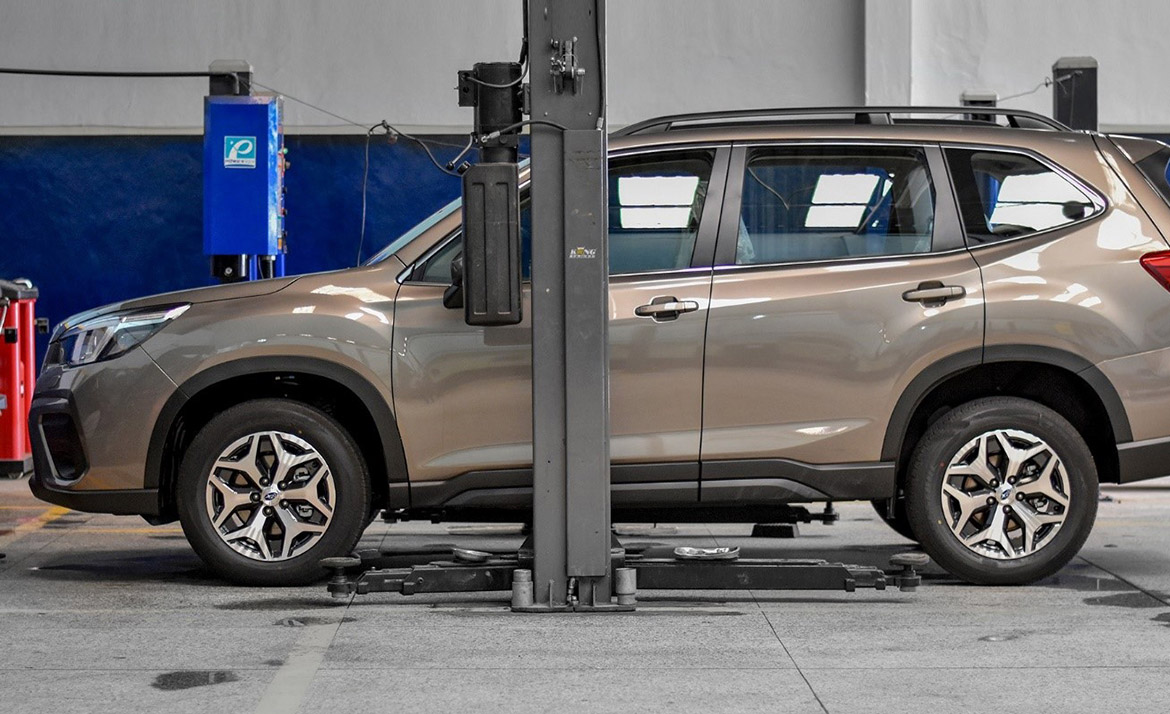 Trained Technicians.
Comprehensive and regular trainings from highly advanced Subaru technical instructors keep the Subaru technicians up-to-date with the skills and the technology needed to work on your car.
Technical support from the manufacturer.
Subaru Authorised Workshops have access to comprehensive databases of worldwide accumulated knowledge and get support from engineers to solve any problem faster and the correct way.
Special tools.
Subaru Authorized Workshops are equipped with Specialized Tools for accurate diagnosis and repair.
Software update.
Subaru Authorized Workshops will check and update the software ensuring your car and engine will perform optimally.
Original spare parts.
High quality and compliant for sustained performance and safety Warranty on parts –and eventually labor.
Warranty/Compliance
Servicing your vehicle in a Subaru Authorized Workshop means you do not need to worry about your warranty cover as everything is done according to the manufacturer's standards.